The infamous "Man Cave." The only room in the house where dad can keep his collection of Star Trek memorabilia on display and hang his musical instruments like wall art. This is the place where dad goes to relax, to play, or to crack open a few cold ones while watching the game. The rest of the house may have mom's sensible touch and keen eye for decor or perhaps, it turns into the kid's play area during the day. But the man cave is dad's sanctuary. Turn the sanctuary into a comfortable space that fits his personality with these 5 tips for decorating your man cave.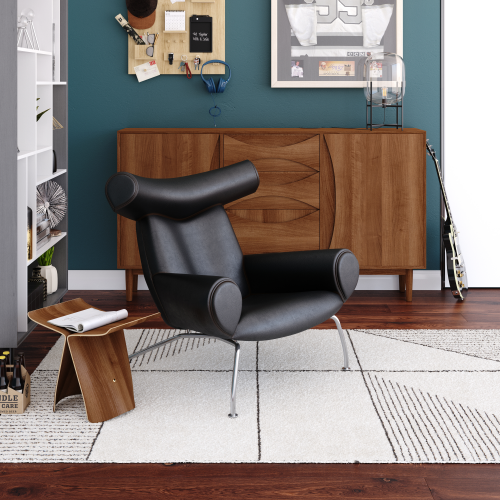 Basics
A comfortable and ergonomic lounge chair is the first rule of thumb. Whether you're reading a book, watching a show, listening to music or playing a game, the lounge chair is the essential furnishing to have in your man cave. Recliners with ottomans are great for dad to lean back in and put his feet up after a long day. A modular bookshelf or a transparent display case with sturdy shelving allows you to display trinkets or show-off your prized possessions. Next, be sure to have lighting that fits your needs. Lamps with shades diffuse light creating a more mellow atmosphere. Standing lamps with exposed bulbs or less shading brighten and energize a space. Sconces and light fixtures attached to the wall or ceiling increase room and floor space. It is always best to have multiple light sources depending on the activities you like to do.
Style
Explore different styles for your man cave that will tie the room together. Style gives the room unsurpassable character and comfort. Most styles are not meant for one specific gender; however, masculinity and femininity play a prominent role in furniture design. Rigid and geometric designs are often associated with masculinity whereas amorphic and fluid designs are associated with femininity. A combination of these can be found in styles such as Scandinavian, Bauhaus, Art Deco, Eclectic, Coastal, Industrial, Rustic and Retro. They'll give you a variety of design options when choosing the right furniture for your man cave.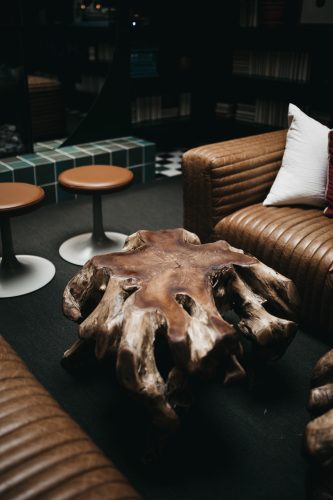 Generally, Scandinavian furniture designs are minimal with clean-lines and neutral colors. Bauhaus and Art Deco add a little more glam to the space with pops of color, geometric shapes and quirky designs. Eclectic is a blend of multiple styles, layering of various textures and patterns, with one dominant color present throughout the entirety of the space. Coastal is serene and laid-back with whitewashed accents and wicker furniture. Industrial uses metal and refurbished pieces with sturdy and exposed hardware. Rustic offers an outdoorsy feel with raw wooden fixtures and rugged furnishings. Retro utilizes vintage pieces from the past like stepping into a thoughtful time capsule. Dig deeper into the different styles to gain better insight on which style works best for your man cave.
Colors
Stick to a color palette that is consistent and complementary. Some colors look better with others. For example, avoid putting that chocolate brown pillow on top of that navy blue upholstered lounge chair. Neutral colors work well as a base such as gray, taupe, tan, cream, ivory and brown. They can easily be paired with splashes of brightly colored accents throughout the space. When adding wooden furnishings keep a consistent wood finish. Get the walnut end table with the walnut frame chair. Avoid mixing too many different wood and metal finishes in one room. Colors such as olive green, forest green, burnt orange, navy blue, mahogany red and canary yellow make excellent choices for a man cave. It can be useful to take an object from the room and base your color palette off of it. Your cherry red electric guitar may serve as the stepping stone towards your other color choices.  If you're still having trouble, refer to a color wheel for decorating. Factor in tints, tones and shades.
Personality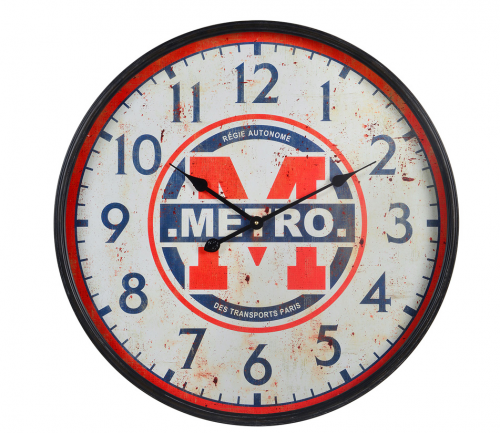 Are you a film buff? A musician? A gamer? A sports fan? Maybe you love to paint or appreciate beautiful artwork? Whoever you are and whatever you like, be sure your man cave matches your personality. Once you have the style chosen, add elements of your favorite things throughout the space. Use accents as a way to showcase your personality. A musician may have his guitars hung on the wall or his favorite records framed and on display. A movie buff may have framed film posters or a mind-blowing sound system for watching movies. The sports fan may have autographed memorabilia or starting lineup figurines. Even a throw pillow with a funny phrase or a blanket with your favorite sports team will suffice. Tastefully blend your personality into the mix. Steer away from it looking like a storage locker by keeping the space fluid and organized.
Extras
Man Caves are the space to place that over-sized television, high-tech gaming system, record player that doubles as a sideboard or mini bar with your favorite liqueurs.. Treat yourself to those extras that maybe you and only you can appreciate in the household.
As every interior designer and decorator does, research different styles and refer to color swatches to lay your main colors out in front of you. Equip your man cave with the proper gear and furnishings. Give your space a personal touch by showcasing your personality through the things you love. Don't forget to have fun and enjoy your space! This is, after all, the only room in the house that is all yours!
The post 5 Great Tips on Decorating Your Man Cave appeared first on Inmod STYLE .
Source: http://blog.inmod.com/feed